Business Checking
Everyone needs a checking account, right? With a WECU Business Checking account, you get the tools and access that you need to manage your money on your terms.
Our most popular checking account for small businesses and nonprofits.
This is the winning choice for large businesses such as LLCs or corporations.
---
Wow, that's a lot of ATMs.
As a WECU member you have access to 18 ATMs in Whatcom County and over 30,000 nationwide. They're all surcharge-free and many also take deposits.
---
Paying bills at 3am? Done.
It seems like that whole Internet deal is going to stick. Smartphones, too. So, that's why WECU's Online and Mobile Banking makes perfectly good sense. AM or PM – it's your time, it's your money. Do your thing.
---
Mobile check deposit is a snap.
Use your smartphone to deposit a check. It's safe, secure, and so, so easy. To get started, jump into WECU Online Banking and you're on your way.
Access to Digital Wallet Services
You can use your WECU debit card to gain access to many of the most popular digital wallets. Terms and Conditions.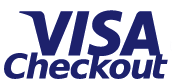 Please Note
You are about to leave wecu.com.
The site you are about to visit is not operated or controlled by WECU, nor is WECU responsible for its content. WECU is not to be misconstrued as a representative for visitors of our website, the third party website operator, or for our members in the event of communication or a transaction. WECU's website terms, privacy and security policies may differ from this site.