Finally, a checking account that lets you be you.
We all have different styles. Different things that make us tick. So why should we all have the same type of checking account? Pick a WECU checking account that's all about you. Who are we to judge? 😊
No frills. No fees. Just easy access to your money.
By maintaining balance, say goodbye to monthly service fees, hello to dividends.
A dividend-bearing account for rainy day spending. Stash your cash and earn money market rates.
Safe. Convenient. Yours.
We help simplify your life. With easy access checking you can:
Pay directly to your account using a Visa debit card, or withdraw cash from an ATM
Get access to your funds anytime of the day (or night)
Have payroll, government, or retirement checks deposited directly into your account
Set up automatic payments to pay your bills such as your insurance, utility, mortgage company, etc.
Stop payments at any time for lost or stolen checkbooks
Opt-in for overdraft protection services for your debit card transactions
Access to Digital Wallet Services
You can use your WECU debit card to gain access to many of the most popular digital wallets. Terms and Conditions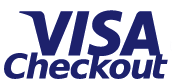 WECU Visa Cards
The WECU Visa is a great every day card. It's widely accepted anywhere in the US and you earn a 1% cash back reward on purchases, plus you can transfer balance without a fee.
apply now